Troops to interfere 'Yellow Vests' protests in France
The French government says it fears major violence in Paris as the "Yellow Vests" protest movement shows little sign of easing.
Ensonhaber.com | 06.12.2018 - 17:39
Despite capitulating this week over plans for fuel taxes that inspired the nationwide revolt, President Emmanuel Macron has struggled to quell the anger that led to the worst street unrest in central Paris since 1968.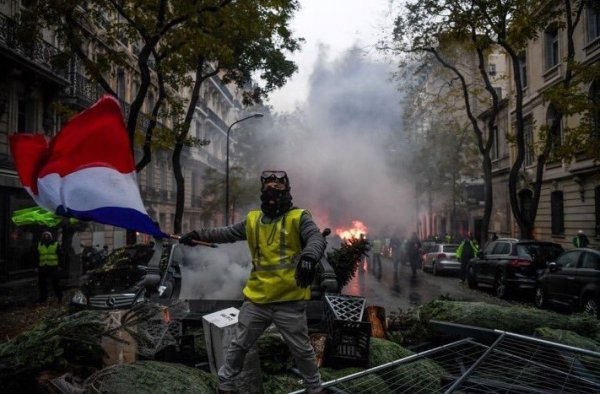 Rioters torched cars, shattered windows, looted shops and sprayed and anti-Macron graffiti across some of Paris's most affluent districts, even defacing the Arc de Triomphe.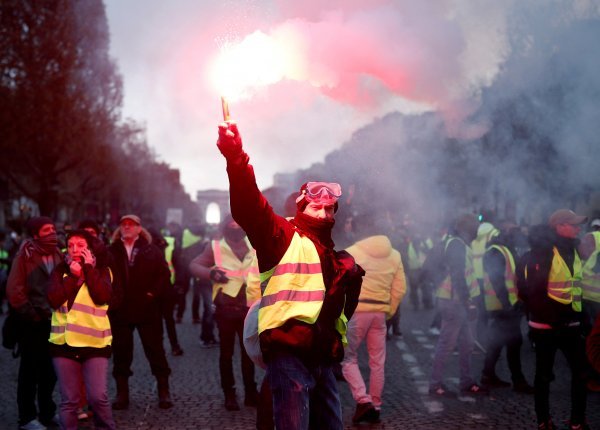 Scores of people were hurt and hundreds arrested in battles with police. Prime Minister Edouard Philippe announced late on Wednesday that he was scrapping the fuel-tax increases planned for 2019, having announced a six-month suspension the day before, in a desperate bid to defuse the worst crisis of Macron's presidency.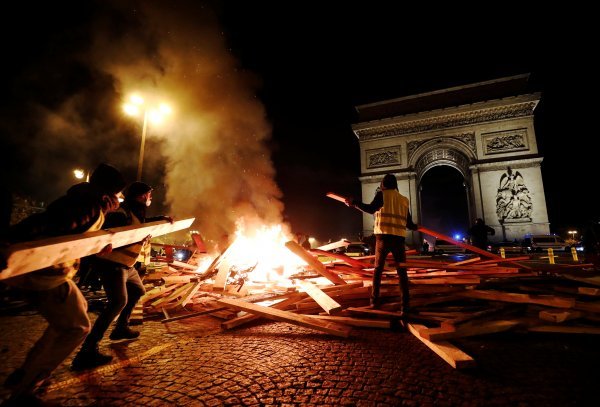 The Elysee official said intelligence suggested that some protesters would come to the capital "to vandalize and to kill".
"EXCEPTIONAL RESOURCES WILL BE DEPLOYED"
The threat of more violence poses a security nightmare for the authorities, who make a distinction between peaceful 'Yellow Vest' protesters and violent groups, anarchists and looters from the deprived suburbs who they say have infiltrated the movement.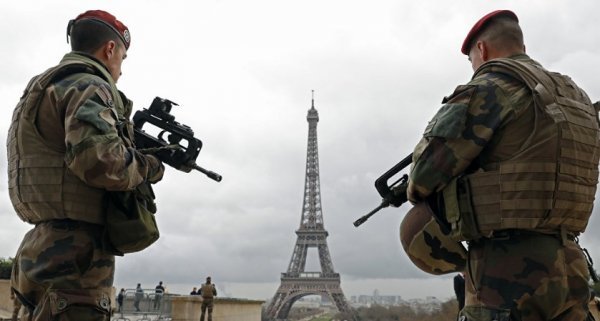 Saturday's planned rally of the yellow vests looks set to go ahead. Recent protests have turned violent, causing millions of euros in damage. Speaking before the French Senate, Prime Minister Édouard Philippe said "exceptional resources" would be deployed on Saturday in addition to of 65,000 police officers.