HDP supporters end 2-day hunger strike for PKK leader
Deputies from Kurdish Peoples' Democratic Party had begun a hunger strike in support PKK's so-called leader Öcalan.
Ensonhaber.com | 06.12.2018 - 15:50
Ten deputies from Turkey's pro-Kurdish Peoples' Democratic Party (HDP) on Tuesday began a hunger strike in support of former jailed HDP deputy Leyla Zana, who has been on a hunger to protest the solitary confinement of jailed PKK terror organization's so-called leader Abdullah Öcalan.
THE '16-HOUR' HUNGER STRIKE
But the deputies withstood the hunger only for 16 hours. This 16-hour-hunger strike brought along the criticism. Social media users likened the strike to Intermittent Fasting diet and criticized the deputies as dieting.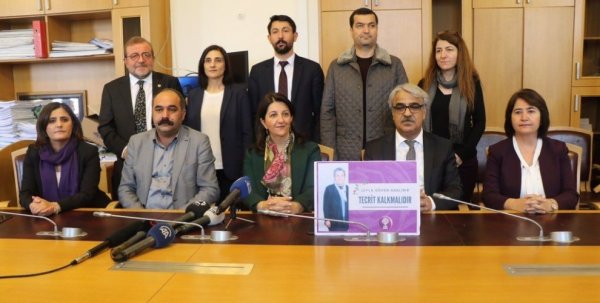 Intermittent fasting is an eating style where one eats within a specific time period, and fast the rest of the time. Though intermittent fasting is an effective way to lose weight, it's less a diet and more a lifestyle choice. This method has one fasting for about 12 to 16 hours per day, giving you about eight hours to actually eat. Most people do this by starting at night, skipping breakfast, and eating their first meal around lunchtime. That gives them another seven or so hours to feed themselves until tomorrow.