Operation Olive Branch was launched by Turkey on Jan. 20 to remove the PKK/YPG and Daesh terrorists from Afrin in northwestern Syria.
Within this framework, terror shelters, ammunition depots and emplacements belong to PKK/YPG were hit with air fires from Kilis province of Turkey by Turkish Armed Forces.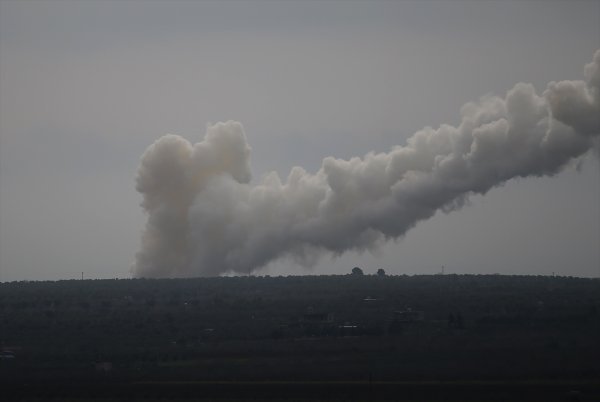 It was stated that the targets were hit the bull's eye.