Speaking at the sixth ordinary congress of the ruling Justice and Development (AK) Party in Istanbul, President Erdogan issued statements concerning the agenda.
About the air attacks made by US, UK and France targeting chemical weapons facilities in Syria, Erdogan said that "the operation is appropriate".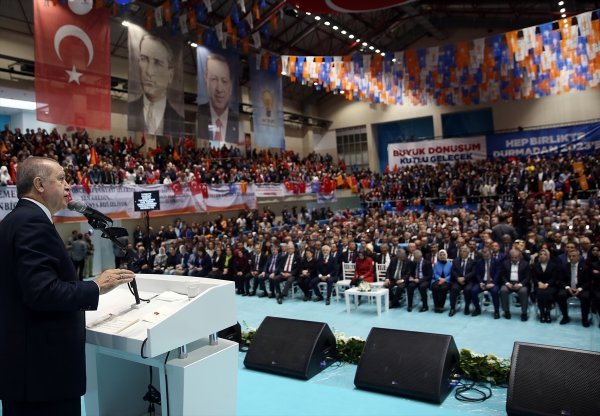 "With the joint operation by US, UK and France on Saturday, the Syrian regime received the message that its massacres wouldn't be left unanswered" Erdoğan stated. "The innocent Syrian people should have been defended long ago" he added.
"TURKEY ALWAYS CONDEMNS THE USE OF CHEMICAL WEAPONS"
President Erdogan also discussed the latest developments in Syria with British Prime Minister Theresa May over the phone. According to presidential sources, Erdogan highlighted the importance of not escalating tension in Syria further during talks with May. While May informed the Turkish side about the operation against the Assad regime, Erdogan said Turkey always condemns the use of chemical weapons, the source added.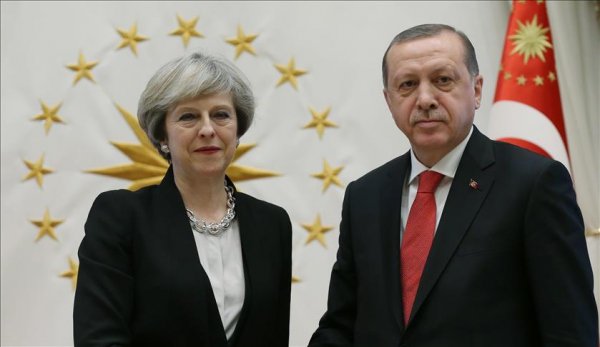 Earlier in today, Prime Minister Binali Yildirim had welcomed the air strikes targeting the Assad regime and termed them as a "positive step". "We see this as a positive step but more needs to be done for lasting peace." Yildirim had stated.
In a statement on Saturday, Turkish Foreign Ministry termed the airstrikes as an "appropriate response". "We welcome this operation which has eased humanity's conscience in the face of the attack in Douma, largely suspected to have been carried out by the regime." the foreign ministry said in a statement.