YPG terrorists hide among civilian settlements
The moments of terrorist attack towards Turkey and the blowing up moments of organization's headquarter were taped.
Ensonhaber.com | 13.02.2018 - 16:31
Graphic images taped by armed unmanned aerial vehicles (UAV) revealed YPG terrorists' attacks from residential areas towards Turkey.
There are seen special equipment vehicle with artillery and terrorists surrounding while they were bearing alignments the artillery towards Turkey.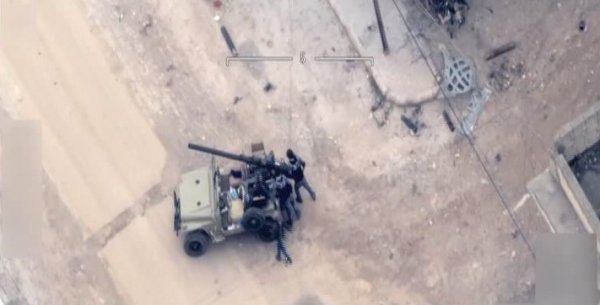 Terrorists were shotting down one by one by armed UAVs. It's seen terrorists were burning tyres in an effort to not to be seen by armed UAVs.
YPG terrorists hide among civilian settlements WATCH
HEADQUARTER WAS EXPLODED
Headquarter was exploded by armed UAVs dead on.