Turkish Army awaits for entering Manbij
Turkish General Chief of Staff discusses Manbij issue with NATO General over the phone.
Ensonhaber.com | 14.06.2018 - 11:49
Turkish General Chief of Staff Hulusi Akar and NATO's Supreme Allied Commander Europe General Curtis Scaparotti on Wednesday discussed the Turkish-US Manbij roadmap over the phone.
In a statement released on Thursday, the Turkish General Staff said Akar and Scaparrotti also addressed the security situation in the north of Syria and the security issues in the Manbij-focused roadmap.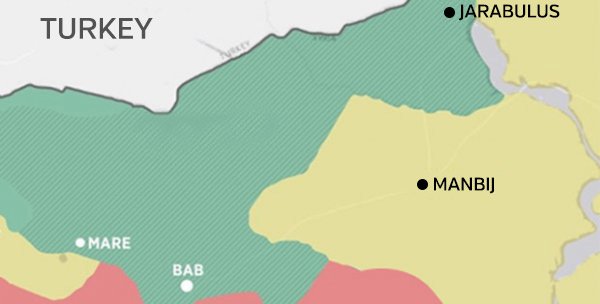 The Manbij roadmap was announced after a meeting in Washington last week between Foreign Minister Mevlüt Çavuşoğlu and US Secretary of State Mike Pompeo.
The deal focuses on the withdrawal of the PKK-affiliated YPG terror group from the northern Syrian city and on stability in the region. If the Manbij model is successfully implemented, eastern Syria could eventually become a joint US-Turkish zone of influence.