Turkey condemns US aid cut to UN Palestine agency
After US' announcement on Friday that declares the country is cutting all of its funding for the UN's Palestine refugee agency, Turkish ministry declared that they condemn the decision.
Ensonhaber.com | 01.09.2018 - 15:19
State Department spokeswoman Heather Nauert said Washington "will no longer commit further funding" to the United Nations Relief and Works Agency for Palestine Refugees in the Near East (UNRWA).
"The fundamental business model and fiscal practices that have marked UNRWA for years – tied to UNRWA's endlessly and exponentially expanding the community of entitled beneficiaries – is simply unsustainable and has been in crisis mode for many years," she said.
THE AGENCY PROVIDES SCHOOLING AND HEALTH SERVICES
The US was by far UNRWA's largest funder, giving $350 million annually, or about one-quarter of the agency's budget. The agency is responsible for a number of critical programs for the more than 5 million Palestinians living in the West Bank, Gaza Strip, Jordan, Syria and Lebanon.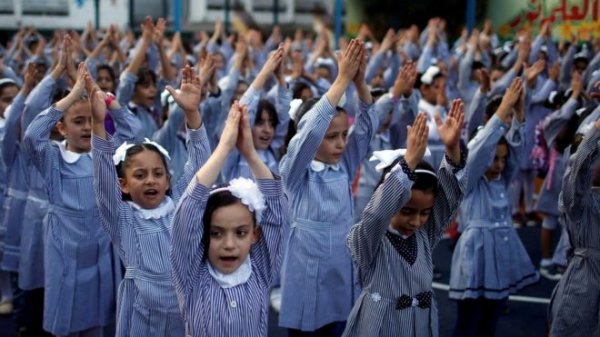 It provides them with schooling, health services and food security, among other services. UNRWA earlier this week warned that if Washington went through with its funding cut, it would likely result in greater instability in the region.
"US' DECISION IS A MAJOR DISAPPOINTMENT"
Turkish Foreign Ministry on Saturday condemned the U.S. over its decision to end funding for the UN Palestine refugee agency.
"The decision of the United States will affect the lives of over 5 million Palestinians in a negative way. At the same time, this decision will harm the vision of finding a two-state solution to the Palestinian issue; regional peace and stability," the ministry said in a statement.
The ministry said the U.S. decision was a "major disappointment". "Under these circumstances, UNRWA's continuing uninterrupted operation has become a legitimacy test and a conscientious task in terms of the international community," it added.