As Turkey begins to countdown for the snap elections will be held on June 24, world countries are following Turkey's presidental elections closely.
According to survey which made by Foresight Danismanlik of 500 people on June 7-11, President Erdogan can win the presidential vote in the first round on June 24 with 50.8 percent support and get the backing of a majority in parliament.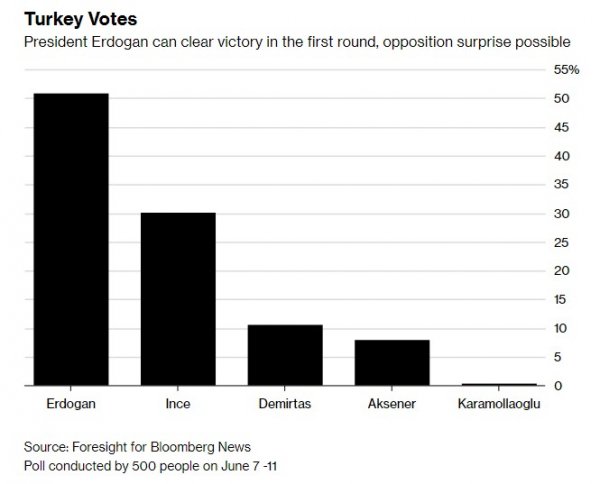 Survey also shows that Erdoğan's closest opponent for the presidency, Muharrem İnce of the CHP,  polls at 30.1 percent. İnce was followed by pro-Kurdish HDP candidate Selahattin Demirtaş, polls at 10.5 percent. Former Interior Minister Meral Akşener of the new İyi Party polls 8 percent, trailing most expectations.